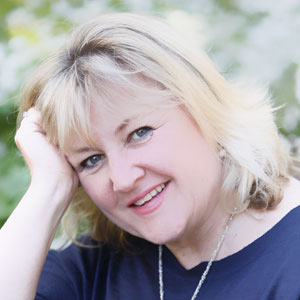 Haney's Holistic Wellbeing and the products, treatments and workshops we have created are the culmination of the dreams, aspirations and many years training of Carol Haney, who having relocated from London to the village of Pewsey in the beautiful Wiltshire countryside some years ago, leaving behind a successful career in publishing, set out to deliver a truly holistic approach to health and wellbeing through Aromatherapy, Skincare, Reiki, Spiritual Healing and Meditation. Carol continues to find her inspiration daily, in the peace and tranquility of her natural surroundings, watching her children grow and seeing the joy that nature can bring.
"Following the loss of my dear brother, Will Haney, I wanted to create something in his name, which has at its heart Wellbeing…….Haney's Holistic Wellbeing was born".
I hope you will find our relaxing treatments, our fun, informative and transformational workshops as well as our Aromatherapy Candles and Room Diffusers bring a sense of calm to your day, and a sense of wellbeing and happiness to your life…
Using only 100% sustainable, natural and recyclable materials, our footprint on the planet is gentle.
Enjoy!
Carol Haney